Installing and Connecting Mini PBX in Odesa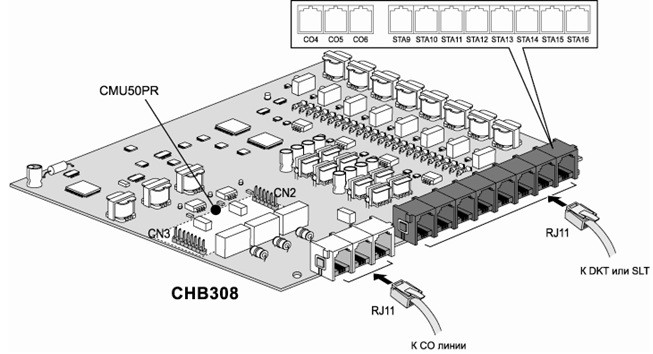 Installing a PBX for offices and companies is a quality and reliable solution for successful business development. Today, the implementation of the modern VoIP is a guarantee of reliable communication between customers, partners, the possibility of 24/7 communication. IPtel is an industry leader in the country offering its customers solutions varying in complexity for installing office communication while using the equipment from reputed global manufacturers.
Connecting a mini-PBX: benefits of using this communication channel
When working with IPtel, you receive a reliable assistant in the field of telephony, as we treat each order with utmost accuracy and a tailored approach. We offer our customers 3 options. Depending on the required functionality and the scope of tasks, they will suit any business type.
Installing a PBX for small businesses will provide the latest office VoIP with 30 internal recipients, a voice menu, and a multi-channel landline phone number. PBX will also enable the recording of all telephone conversations, call analytics, which allows improving the quality of staff performance and business profitability. For small businesses, we guarantee free technical support 2 weeks after the connection.
VoIP for medium and large businesses will allow connecting up to 50 recipients to the network. On top of that, you will get a convenient voice menu, the ability to set the sequence of calls, connect direct calls from the corporate website. In this case, we install a multi-channel phone number, GSM gateway and an HP server. To go with this solution, our specialists will offer free 1-month long technical support.
We offer a tailored solution for small companies, mini-hotels, private households, which will let you build VoIP telephony with integrations to the required infrastructure and according to customer preferences.
Our specialists program, administer and install the PBX based on the functionality required by the customer and under a tight schedule, which enables prompt connection of the latest IP communication leading to more incoming calls, fast incoming/outgoing/internal communication within the company, a boost in sales, the overall success of the company.
How can I order VoIP installation for my business?
If you are a manager or owner of a small company or large corporation, then you only need to contact IPtel to successfully install the latest communication system. Our specialists will offer the best-suited telephony option for your business with as many recipients connected as you need and the integration of the required equipment and functionality. What is more, we will have your PBX installed in the shortest time possible which will enable prompt connection of a multi-channel number in Odesa, a call sequence feature, voicemail, automatic dialing, etc.
Order PBX installation from IPtel and enjoy the latest quality office phone communication already tomorrow!
Category:IP PBXNon-categorized