Upgrading PBX
The operation of any company dealing with customers (sales, service delivery, surveys, notification, etc.) is related to telephone communications. With just a few customers and the staff consisting of several people, it is easier to use the mobile or analog connection. Yet as the company grows, this is no longer enough. To establish two-way customer relations, the company needs to automate call answering and distribution, which means connecting a PBX.
What is PBX?
When one or more phone numbers are used, a Private Branch Exchange (PBX) allows answering calls from multiple customers by distributing them among operators using a multi-channel line. Such a system has proved its worth over the past decade by enabling communication with several customers at once, as well as in-house communication among company staff.
Types of PBXs
All PBXs can be divided into two large groups: analog and digital.
Both groups share a common goal of ensuring communication using phone connections. This being said, the analog telephone exchange does it by using a wired telephone line, while a digital one – by transmitting protocols over the Internet.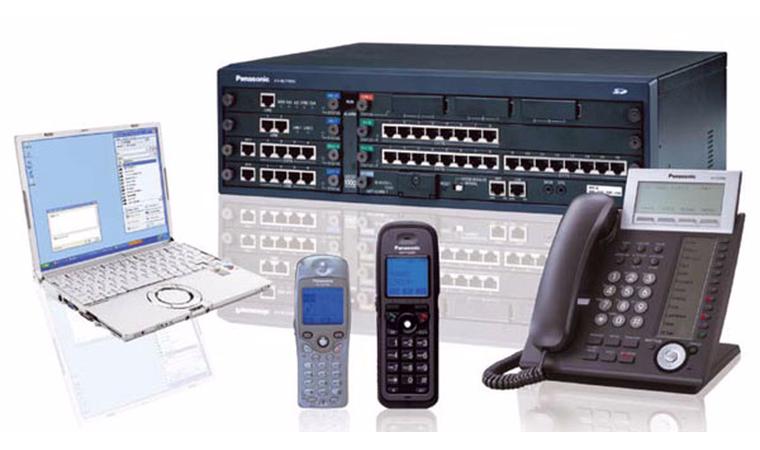 Analog PBX requires the installation of dedicated equipment – an exchange station. It is responsible for sending an incoming signal to the multichannel line. On the plus side, this system provides good sound quality but offers a limited number of lines. To expand them, additional equipment must be purchased. Given that equipment gets obsolete over time, it might be impossible to integrate additional modules into the existing system. On top of that, its functionality is limited and sometimes does not meet modern requirements for communication.
IP PBX leverages the possibilities offered by the Internet. Its implementation requires less time and resources than the analog one does. Besides, there is no need to allocate dedicated premises for the exchange station as it is installed on the server. The program interface is simple so it can be used by any employee without specialized training. The system is administered through an online host platform. Its scalability is determined only by the power of the computer running the program.
Advantages of IP PBX
IP PBX features functionality that is unavailable on the analog system.
Call recording. This feature helps improve the quality of service. On the one hand, a manager can initiate call recording to monitor employee performance, while on the other, to better understand customer preferences and elaborate ways to boost loyalty to the company.
Connecting a manager to the operator's conversation with a customer. This feature comes in handy at the initial stages of staff training. The manager can both listen to the conversation and give tips to novice employees on how to respond to customer's objections. But the customer does not hear these tips.
Direct connection to any VoIP providers in Ukraine and beyond. This feature allows saving on international calls by selecting better tariff plans for a particular destination of calls. This means you can even connect several carriers (providers) simultaneously.
The possibility of installing a software-based phone on a smartphone or computer. This adds call center functionality by creating remote access while not linking all employees to a single building, that is not restricting their mobility. A telephone connected to a system is easy to activate from anywhere. This feature allows synchronizing branch operation within one mini PBX.
Integration with CRM or installation of an embedded CRM for cloud solutions. Using a PBX with this customer-centric service helps improve company performance. A built-in system helps take into account the contact's details, add additional fields to the lead's cards. It enables making a call in one click and creating a task schedule.
Using IVR. A message recorded by a professional broadcaster optimizes the work of call center operators as they no longer waste time on repeating standard texts used to provide information to customers.
Reports and statistics. The system may generate statistics on operator performance and recipient responses at any time. The data are recorded simultaneously even when the automatic voicebot is on.
PBX Installation
IP PBX can be installed by IPTel in several ways:
By upgrading the analog PBX already in operation.
By deploying the cloud PBX fresh from ground zero.
Depending on how obsolete is the equipment being replaced, upgrading may require:
integrating a hosted PBX;
replacing the analog system with gateways while retaining telephone lines and all telephone sets;
replacing all the equipment and installing gateways and IP phones.
The first method requires the least costs, as most of the existing equipment is retained, while new equipment is being installed separately for the telecom carrier and the analog system. In this case, the system stops processing calls and serves as the distribution hub. With this method, you can later connect LAN with IP phones to your voice over IP server, and use the Internet to connect your remote office phones and VoIP provider.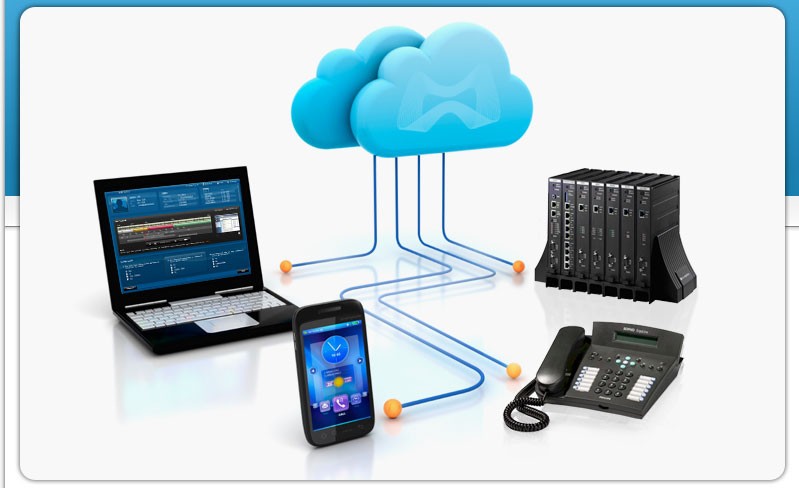 The second method involves installing a VoIP gateway with output ports to existing telephone lines (instead of the analog automatics phone system). The gateway converts the digital signal to analog. While fully preserving the previous appearance (the staff might not even notice the transition) and retaining the landline number, such upgrading adds new functionality in communicating with customers. The same transition is recommended for retaining an already existing mobile phone number. In this case, you need to install a VoIP GSM gateway – a signal converter from an IP telephone to GSM.
A low-cost option for partial upgrading involves installing the adapter instead of a gateway, which only allows using phones and won't connect to the public telephone system.
A complete replacement of the telephone exchange requires abandoning both analog phone lines and all phone sets. The same installation procedure is followed during the initial deployment of hosted PBX. GSM gateway and/or SIP gateway is connected to the IP telephone server directly, while extension users are connected via LAN. Remote offices can also be connected directly to the server.
If the PBX is rented, components are installed on IPtel's equipment in the data center, whereas with the purchased PBX, the customer can decide whether to buy a server or use a cloud solution instead.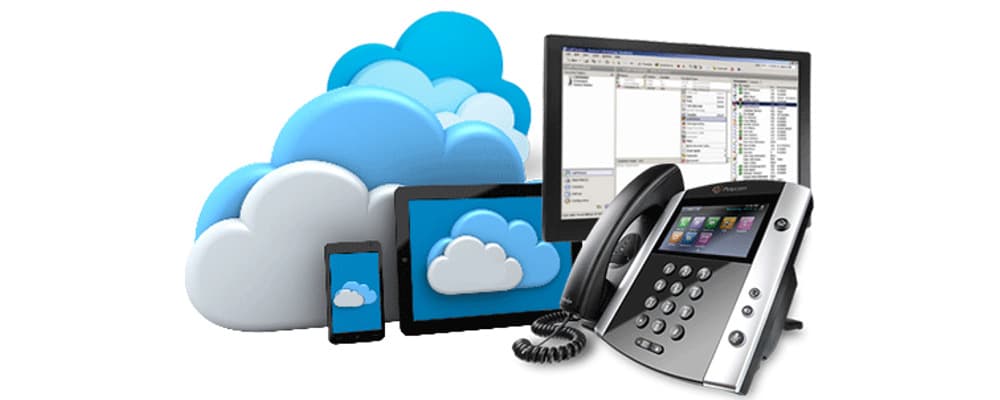 Maintaining and Configuring PBX
The PBX is installed and configured by qualified IPtel engineers both using the computer and a system telephone. The specialist assigns names to extension phones, configures the order of incoming calls, sets outside lines and downloads model configurations for quick component replacement.
The maintenance presupposes routine technical diagnostics of the system operation, programming and quick fault handling, as well as cleaning and current repairs of the equipment.
Category:IP PBXNon-categorized