Repairs and Maintenance of Mini PBX in Odesa by IPtel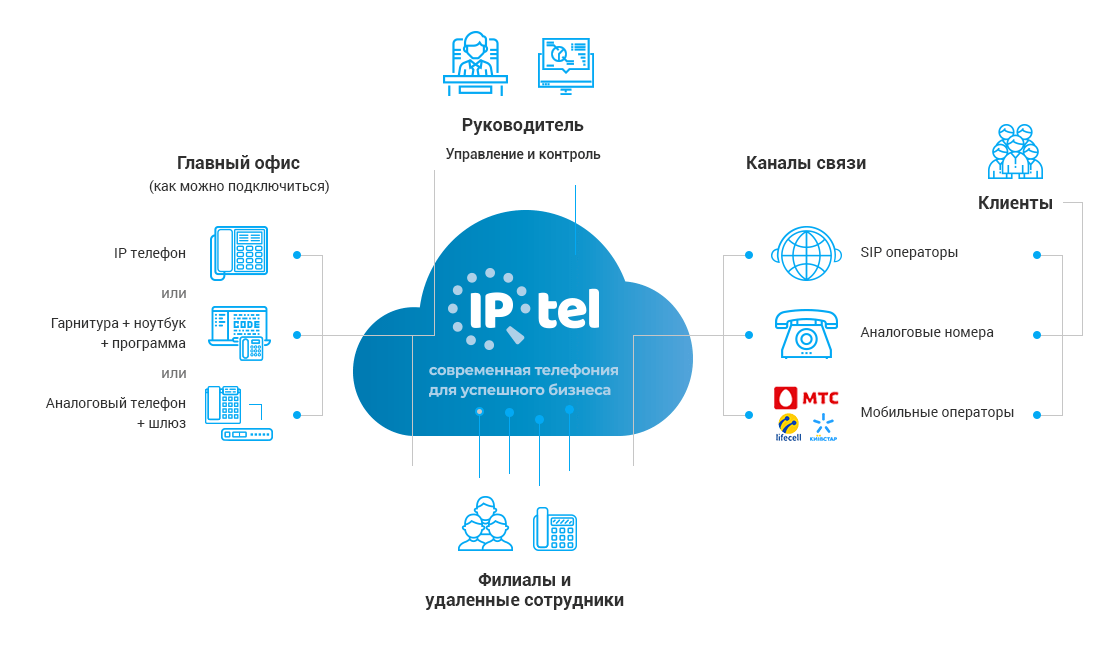 Today, large companies use multi-channel Voice Over IP (VoIP), which allows connecting many operators, receiving dozens of incoming calls and making several dozens of outgoing calls along with internal phone communication between office employees. However, most companies specializing in the installation and programming office PBX don't offer subsequent maintenance services for them. IPtel specializes in a wide range of services making it possible to address any of its customers' issues ranging from programming to complex repairs of PBX phone equipment.
Repairing mini-PBX by IPtel
IPtel offers its existing companies several options for installing office telephony: for small and medium businesses, as well as personalized solutions (most often, it is best suitable for individuals and small companies with up to 10 employees). Every option presupposes free maintenance of the installed PBX within 2 to 4 weeks, which guarantees the prompt resolution of phone communication issues following the installation. Apart from initial mini office PBX installation, configuration, programming, our specialists also perform the following tasks.
Mini PBX repairs. Depending on the malfunction, our specialists can replace the required equipment, repair existing equipment. IPtel uses only quality equipment from famous world manufacturers which minimizes its chances to break down.
Mini PBX maintenance. User maintenance of your office telephony will allow for quick and high-quality elimination of any issues related to programming, administrating, configuring and repairing phone equipment and communications.
IPtel offers turnkey installation of office VoIP while addressing all the existing issues with operators and ISPs. By ordering IPtel's office telephony maintenance, you get quality comprehensive resolution of all issues, which includes selecting/installing the required equipment, minimizing costs on phone communication, as well as analyzing incoming, outgoing and internal phone calls.
IPtel – quality and cheap solution for office telephony
Most of our customers are representatives of small and medium businesses, therefore we understand the need to reduce the costs of phone communication, installation of efficient IP communication, which would be the best to cope with the required workload and task scope. This is why, in every individual case, we offer only cheap and quality PBX installation and repair solutions. Having installed/replaced mini office PBX, we guarantee reduced costs on communication, as well as payback of phone communication within 4 to 9 months, a maximum boost in sales and engagement of new customers.
IPTel is a prompt solution to any VoIP-related issues.
Category:IP PBXNon-categorized