IPTel Interactive Voice Broadcasting, Integration with Bitrix24
Routine operator work associated with repeating the same message over and over again is neither efficient in terms of time and outcomes, nor financially viable in terms of costs and profit. To simplify the achievement of set tasks, expand the customer base, reduce the time wasted by operators and delegate some routine work to the machine, try out the app for integration with Bitrix24 and IPTel's IVB service
Basic software features
IVB installation involves:
playing a pre-recorded audio file to leads;
recipient's response to the message using tone input on the keypad (if needed);
providing information using the voice file with subsequent lead's forwarding to the operator (if needed);
setting the number of message repetitions;
continuous call quality assessment (report on the result; answer/dismiss/busy/no answer, and so on);
programming the campaign start and end;
uploading a list of customers from the pre-drafted excel file or manually;
setting call sequence;
launching multiple dialing campaigns at once.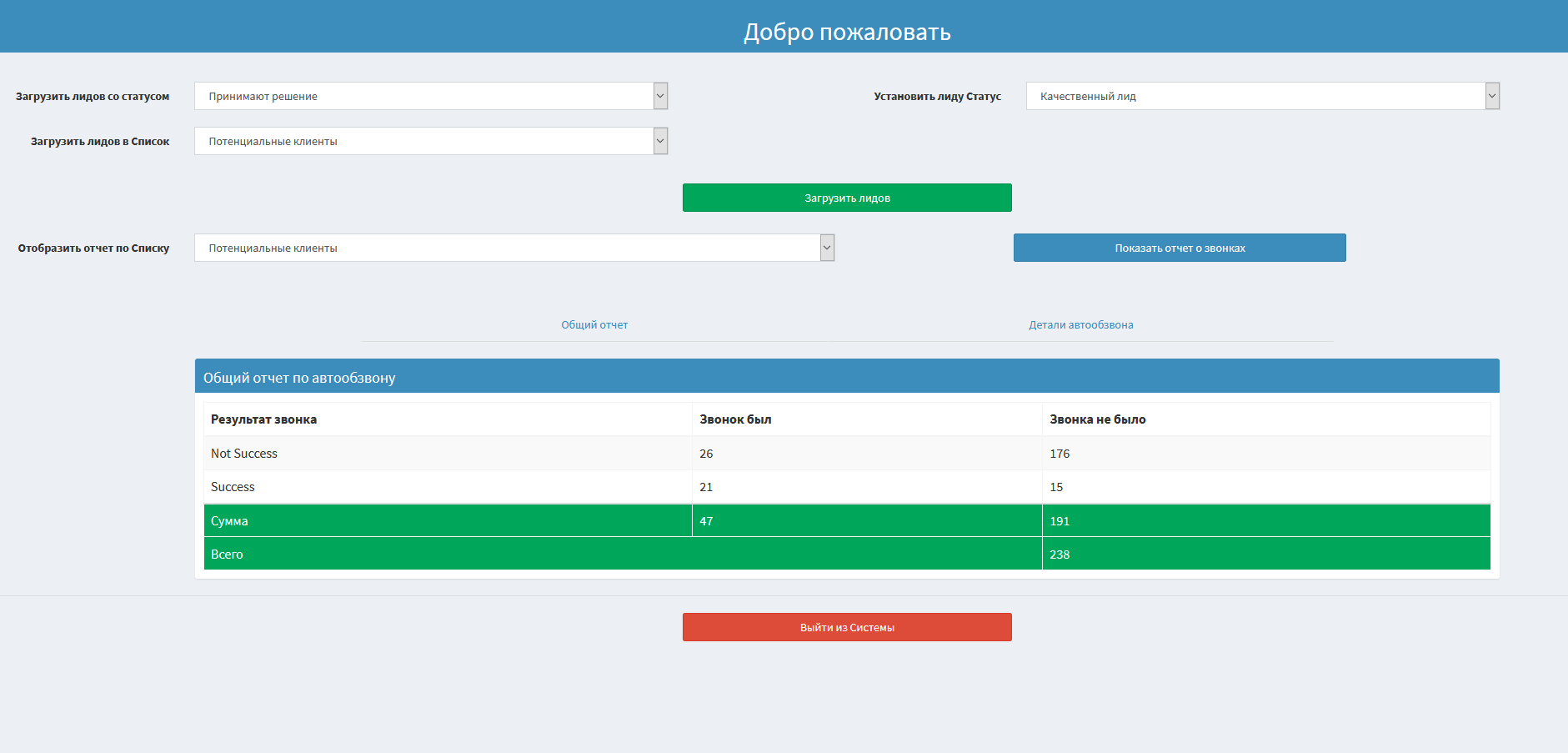 Software Benefits
The main advantage of IVB installation is using company operators for resolving complex issues with the customer. This being said, in some cases, the software can cope with the task even better than a human:
Sending the same message to an extensive number of users. A person may feel tired or forget to give some information. On top of that, every person needs breaks to take some rest, while the computer plays the recording countless times without getting tired or forgetting things. When needed, the computer will methodically get through to the lead until the call is answered.
The same intonation throughout the message. The operator may not always be in full control of his or her emotions. Even the most stress-resistant people with a long track record may fail to remain calm enough. The computer, on the contrary, will not be able to change intonation or give an unusual reaction to the user's answer when playing the file with a pre-recorded voice message.
Night work. Companies with international customer databases face challenges with time zone differences, which means that the lead's local time differs from the current local time. If this is the case in your company, you either need to hire people for night work (which is remunerated at a higher rate) or use the software to set the country and time when the computer should call customers. The system will start dialing customers automatically based on the set time zone.
Communicating the identical message through multiple channels at once. This work requires the involvement of several people. What is more, each of them will have their own peculiar voice pattern and pitch, speech speed and articulation. This may impact the customer's perception of information. When the IVB system is used for this task, the voice consistent with the notification situation is selected for message recording. This means that each lead experiences the same linguistic impact.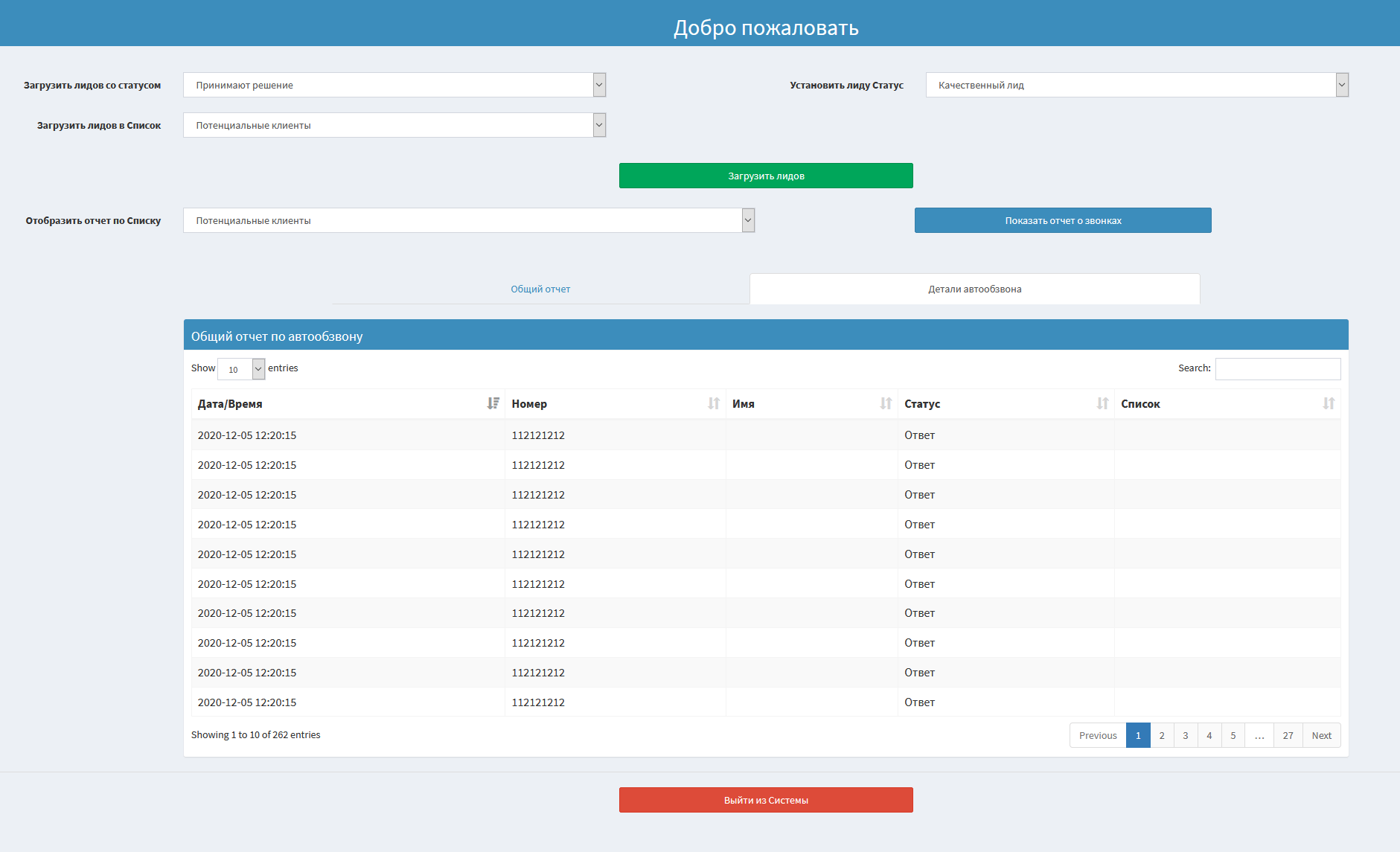 To launch Automatic Voice Broadcasting:
Request a free trial by going to iptel.ua or writing to info@iptel.ua
Prepare your audio file to be played or the text of your message that will be spoken by the voicebot – Automatic Voice Broadcasting system.
Once you successfully sign up for the trial period, we will send you the address of the test server, your login and password.
Go to "Dialing Campaign" editing option in the "In/Out IVR" section;
Select a file to be played to the customer;
Enter the number of greeting repetitions before the user responds (using the tone input);
Limit the number of tries when pressing the action key, which is not used in the options (e.g., the customer presses 1 or 2 instead of 3);
Set input time (in milliseconds);
Set possible options for the lead's response status (this option is important for analyzing campaign efficiency);
Enter the number of IVR channels (calculated based on the number of leads to whom the information is communicated);
Allow incoming calls (select "No" in case of automatic notification);
Lock the status (to start calls, set this field to "Active").
Go to the "Apps" section on the Bitrix24 portal
Then go to the "Developers" tab (at the top of the screen)
Then, press "Other" -> "Incoming Webhook"
Select CRM in the "Setting Rights" (the last option) section
Copy data specified in the first field: "Webhook for Calling Rest API" (e.g., https://your_portal.bitrix24.ua/rest/4/lt15ih98a2gdh33u/)
Enter your IVB system address
Enter your user login
Enter your password
Enter data from the field "Webhook for Calling Rest API"
Press "Sign In"
Select the status of leads you want to upload into the System
Select the status that will be shown for the lead after the call
Select a list where you want to upload leads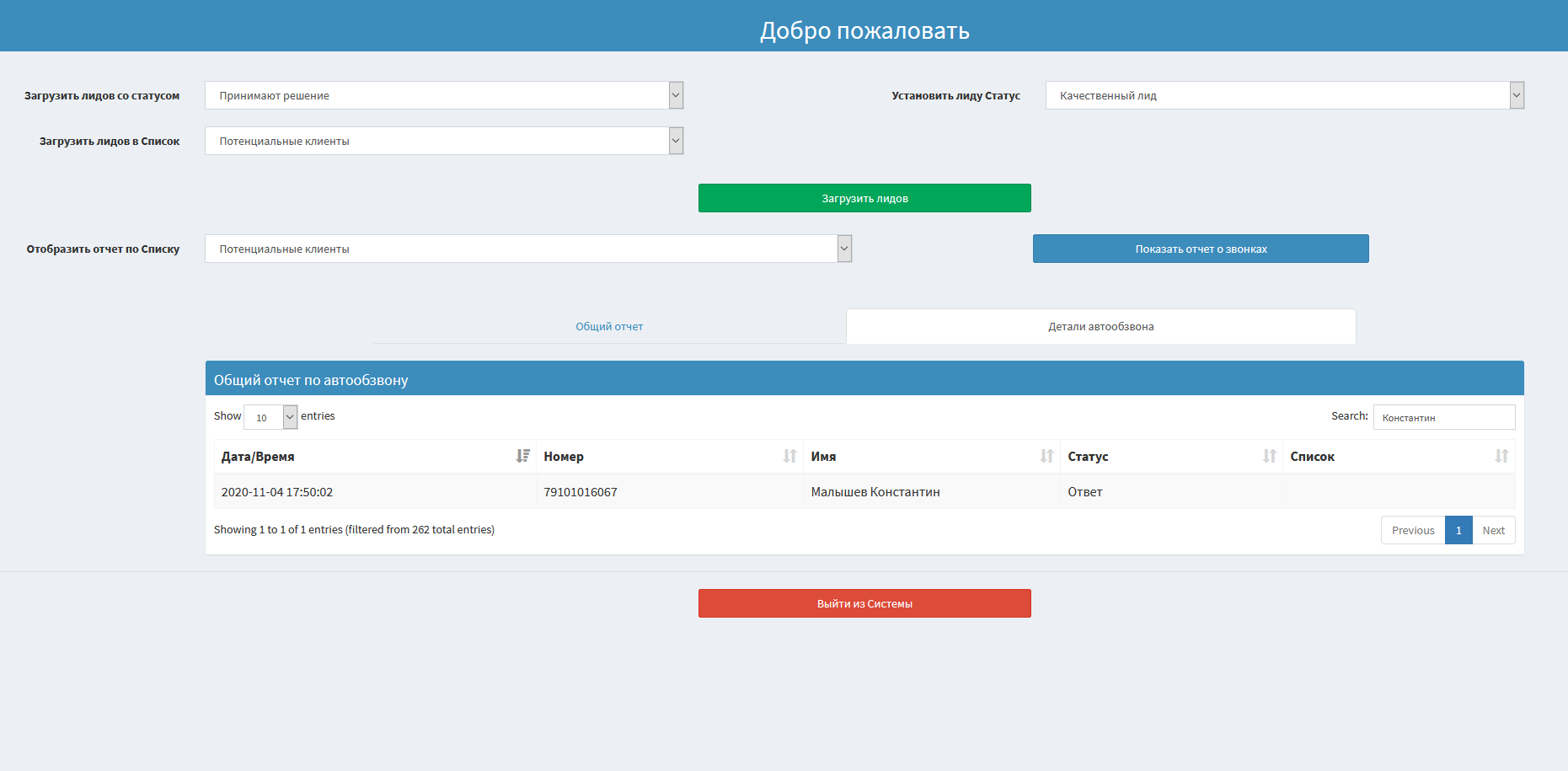 To find out more on how to configure the Automatic Dialing System, visit our website:
Creating a dialing campaign
Adding a list of leads
Creating an interactive voice broadcasting system
Category:Call CenterNon-categorized