Installing Mini Office PBX by IPtel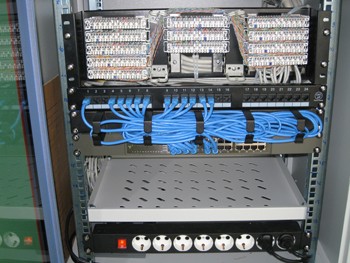 Mini office PBX is critical for any business that handles tons of calls from customers and partners, as well as internal communication between departments aimed at the notification and communicating information to the customer database. Modern VoIP allows setting conditions for comfortable communication within a company by becoming an integral part of a successful business and coordinated company operation. This explains the tremendous interest of company managers and business founders in the programming and installation of office PBX at their companies.
Mini office PBX: a solution for any business type
A modern market of digital technologies offers a great number of options for installing office VoIP: reliable equipment from various world manufacturers which corresponds to the latest developments, fashionable design, as well simple management and multi-functionality. Depending on the scope of features, mini office PBX can be divided into the following subgroups:
For small companies, offices, mini-hotels with few staff members, an analog mini-PBX will the perfect solution.
Banks, medium and large enterprises and companies, where the staff may be counted in several thousand, will require a digital office IP PBX.
Once you install this equipment, you will be able to manage multiple phone lines, including by restricting international or inter-city phone calls, connecting the required number of phones, auto-answering, call forwarding, starting conference calls, connecting any other functionality based on business peculiarities.
IP PBX in Odesa: how to order office PBX installation
If you are the owner of a successful business, manager of a small company and want to remain on the cutting edge in communications without losing customers, if you want to be accessible to your customers 24/7, you should buy a mini-PBX immediately. With this modern digital telephony, you can connect microcellular communications, voicemail, digital trunk lines, as well as easily manage phone communication using your personal computer, integrate your database with the CRM – the possibilities of mini office PBX are unlimited.
For several subsequent years, IPtel has been a successful partner in the matters of office telephony installation. We only use the equipment from trusted global manufacturers, guaranteeing successful reliable communication for our customers. Driven by extensive experience, professional expertise, and a cohesive team, IPtel can offer complex solutions for arranging quality and reliable communication.
In need of reliable VoIP? Entrust any issues related to mini-PBX in Odesa to your reliable assistant – IPtel!
Category:IP PBXNon-categorized