Installing a Mini PBX for Companies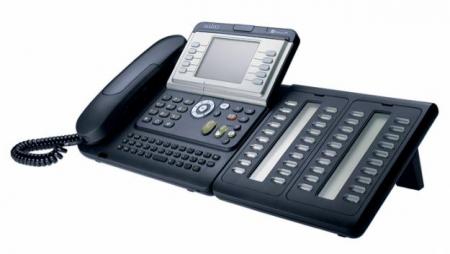 Today, to install a mini-PBX for offices means taking a huge step towards the effective distribution of employee responsibilities, improvement of their performance, as well as a tremendous contribution to boosting company revenues. Many businesspeople ask themselves: "How is mini-PBX installation related to improving the company performance?", as they don't see any direct link between these two things. Today, many companies – starting with small offices with up to 10 employees to enormous corporations – use IP-telephony, which simplifies communication with customers by increasing its quality and efficiency.
Installing mini-PBX for your office: basic advantages
If you are considering to install "smart telephony" for your office, this means that you are implementing a modern approach to sales and customer service. With your own mini office PBX, you get multiple advantages:
Improved employee performance, as well the quality of communication with customers. You can easily review the all-time history of communication with every customer in the CRM, as well as easily distribute incoming calls between employees and departments;
Improved quality of staff performance. With the available analytics on employee calls, you can easily determine the efficiency and quality of every employee's performance;
By linking quality telephony with your website operation (using the callback feature), you contribute to increased company income, as well as the ability to invest money only in efficient advertisement channels;
Optimization of internal business processes – call analytics lets you analyze the performance of each employee, department, thus contributing to optimization and higher efficiency;
The setup of a mini-PBX allows coping with the considerable workload – answer more internal calls and distribute them between managers, operators, while making a multitude of internal calls between employees;
By connecting office IP telephony, you significantly minimize your communication costs by paying only for the PBX use and calls at good rates both for calls within the city, the country and international calls.
If you want to improve your business by contributing to the optimization of its operation and thriving, then implementing smart telephony in your company is a good idea.
Setting up mini-PBX in Odesa: have IPtel professionals install the system for you
IPTel is a leading company on the IP telephony market, as, over time, it has established itself as a reliable partner in setting up, programming and administrating office PBX of any complexity in accordance with customers' needs. Once you start working with us, you receive quality communication, 24/7 server operation, a professional approach, and a wide range of works on a tight schedule.
Rest assured that setting up IPtel's mini-PBX is a key to successful cooperation for many years to come!
Category:IP PBXNon-categorized