Greeting Messages in the Call Center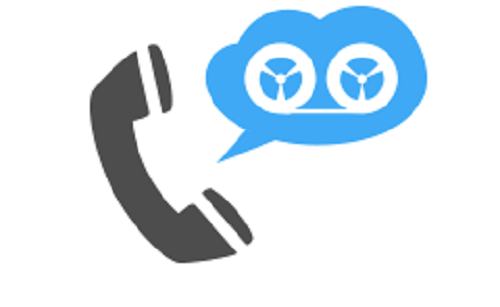 This article will explain how to properly prepare your greeting message, to be played to the recipient when he or she calls your company.
The greeting is based on the main principle presupposing that
you shouldn't impose ads on the customer in any case
even if you believe that it is one of the most important ads, and the person can't go a day without this information. Any excessive information is not interesting to customers and this is a fact. Sometimes when you call some company, you immediately hear that every customer is important for them and this is why they would like to tell you about their activities in exquisite detail or about the product, service or plan, etc. that you don't actually need.
In a best-case scenario, you will be told only about "brand new products", and in the worst-case scenario, they will list the entire range of services and offers. And you know, what is the most interesting here? Many companies only use all this information as a greeting. As evidenced in practice, this is the problem faced by many companies – both small branches and giants on the market.
Don't try guessing the reason for your customer's call: even if you are right in one standalone case, there is no guarantee that in the second or tenth case you won't fail and get on the person's bad side by making them waste their time on fruitful talks. The person calls you to get an answer to a question, and your task is to answer it and do it concisely and clearly.
So, if these arguments are not convincing enough for you, let's review the other side of this issue, namely its cost. Perhaps, you are convinced that by dumping tons of general or promotional information on your customers you can unload your company's operators and thus save money? We'll have to upset you – this is far from being true. It can be easily explained. The longer the greeting, the more time the customer stays on the line which prevents other callers from getting through. At any rate, you will lose money by either losing customers or buying new lines from other carriers. And this is hardly the worst option for you.
There is no way you can unload your operators simply because your customer received all the required information from the greeting. This idea borders on fantastic fiction, so there is no point in even discussing it.
Another silly and unjustified idea is including in your greeting phrase like:
"You have reached P&P." Sounds silly, doesn't it? Why did the client reach the company instead of calling it? Does it mean that customers need to try reaching you if they are lucky?
"Please wait for the answer/connection with the operator". Your customers set their minds to a negative attitude right away, since if they need to wait for an answer, this means that you assume they have nothing else to do but wait when you finally bother to listen to them. In other words, the customer joins a virtual queue and does not even know how many people are ahead. All of this can be avoided. These cliches should better be reserved for announcements about the waiting time. It is not very sensible to use them as a greeting.
So, what should the greeting look like if you don't want to get your customers bored or angry? The answer is simple – it should be concise and informative, with no excessive information.
The most important thing is to let the customer know that they reached the right company. And that's it! Sure thing, in this case, sometimes, simply announcing the company name is enough. But don't forget to greet the customer, after all, etiquette is still a thing. For example:
"Hello! Welcome to IPTel!" Doesn't it sound good?
And what is more, the message is concise and informative.
Adopt a serious approach to recording even the smallest greeting. Whose voice would be best for a recording – professional broadcaster's or that of your company employee? Should it be male or female? There are no strict limits in settling this matter. You can select either a woman or a man working in the company or use the services of a professional broadcaster. It all goes down to your preferences and capacities. When selecting an employee, we recommend paying attention to their voice, tone, and articulation.
Our company cooperates with Audioreclama.com, a professional sound recording studio. Go to their page to listen to the voices of various broadcasters and select the most suitable for you.
Think about the right pace for your greeting. Very often, when you call some company, you may hear a slow message with different tones. This is not the best way to greet your customers. The message should be brief, presented in a concise and laconic manner at a neutral pace and using a soft voice. Needless to say, it shouldn't sound like a tongue twister, yet avoid drawling out words. These simple recommendations should be followed not only for greetings but also for all other types of announcements recorded for your customers.
Perhaps, you think it is not worth dedicating so much time to the greeting, but you must know, it is far from being so.
The first message that the customer trying to get through to your company hears, is crucial.
After all, if it isn't drafted in the right way, by far not every person will wait until the connection with the operator is established. What is more, if the greeting is too long, you might even lose customers. These simple recommendations will help you draft an appropriate message that would not cause harm to your business.
Category:Call CenterNon-categorized