Call Forwarding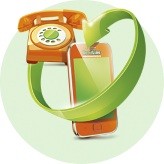 The existing extensive range of mini-PBX, both digital and analog, offers a wide array of call forwarding features. In particular, Asterisk-based IP PBX also
allows configuring various types of call forwarding, such as:
Call Forwarding Unconditional (CFU) – every incoming call will be automatically forwarded to the specified phone number. Calls will be forwarded regardless of whether the phone is on or off.
CFNR (Call Forwarding No Reply) – if the operator does not answer the call within a certain time, the call will be forwarded to the specified number.
CFB (Call Forwarding Busy) – if the line is busy, calls will be forwarded to another operator or phone number.
Call Forwarding Conditional (CFC) – the call will be forwarded to a specified number or operator selected by the caller. This type of call forwarding can be most clearly noticed, for instance, in the Interactive Voice Response (IVR).
Call Forwarding to a Mobile Phone – if the operator is not available at the workplace, the call can be forwarded to his or her mobile phone.
Follow Me – a feature offering extensive functionality for setting call forwarding; e.g., it allows adding consecutive forwarding to several numbers, including mobile numbers. If the first number is not answered, the call will be forwarded to the second one, then to the third and so forth. You can also set simultaneous dialing of all numbers specified in the list, and much more.
By adding a call forwarding feature, you can considerably reduce the number of lost calls and improve the quality of service.
Category:BenefitsNon-categorized